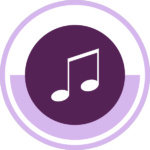 To live together in peace, love, concord and mutual agreement, not only in occasional meetings, but all through the course of our lives, is indeed a great blessing and is very pleasing to our heavenly Father.
1 Behold, how good and how pleasant it is for brethren to dwell together in unity!
2 It is like the precious ointment upon the head, that ran down upon the beard, even Aaron's beard: that went down to the skirts of his garments;
3 As the dew of Hermon, and as the dew that descended upon the mountains of Zion: for there the LORD commanded the blessing, even life for evermore.
Psalm 133 – Unity Is of God
​
   The word Behold suggests that some special manifestation of unity was taking place under the psalmist's eyes, perhaps in connection with some great religious festival; or David may have composed it to celebrate the healing of the breach after the death of Ishbosheth. We must not only be one in God's purpose, but must be willing to dwell together, that is, to manifest our unity in outward action. For the precious oil see Exodus 30:20-38 and I John 2:27. Our Lord was anointed with the Holy Spirit, and we may share in His Pentecost, Luke 3:21-22; Acts 2:33. —Through the Bible Day by Day
Psalm 133:2—It is like the precious ointment upon the head.

   Brotherly love binding together kindred hearts is here compared to oil, the chosen symbol of the Holy Spirit, because it is only through his grace that it is possible to love. The love of the brethren is the earthly manifestation of love to God. We have just as much to Him as we have to them; and such love, whether to them or Him, can only be shed abroad in our hearts by the Holy Ghost given unto us. Is love wanting? Seek a baptism of the Holy Ghost. Pentecost meant the most wonderful manifestation of love which the world had ever seen.
   The Holy Spirit, as oil, was poured upon the head of our great Aaron as He arose from the waters of baptism, and again when He ascended into the presence of his Father; and it has been descending ever since upon us who are as the skirts of his garments. To the Jew it seemed as though the Hermon range overtowered the land and was able to drop its dews across the intervening distance upon the mountains of Zion. Thus, from the glory of his exaltation, Jesus drops the dew of the Holy Spirit as blessing upon the lowlands of our life—that blessing which is life for evermore. Our response to it should be the fertility of our heart's and life's activities.
   "Ye have", said the apostle (1 John 2:20), "an unction (anointing) from the Holy One, and ye know all things." Could that assertion be made of us? If not, let us seek it. "He which stablisheth us with you in Christ, and hath anointed us, is God" (2 Corinthians 1:21). "Serve your God day and night faithfully," says Dr. Goodwin; "walk humbly, and there is a promise of the Holy Ghost to come and fill your hearts. Sue this promise out; wait for it. Rest not in believing only, there is a further assurance to be had." —Our Daily Homily