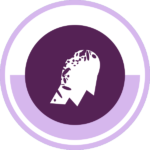 One who is jealous of the honor of God cannot be grieved when injury is plainly done. It is time to speak when we hear errors advanced and disputed for under pretense of supporting God's cause with them (1 Tim. 4:12).
1 So these three men ceased to answer Job, because he was righteous in his own eyes.

2 Then was kindled the wrath of Elihu the son of Barachel the Buzite, of the kindred of Ram: against Job was his wrath kindled, because he justified himself rather than God.

3 Also against his three friends was his wrath kindled, because they had found no answer, and yet had condemned Job.

4 Now Elihu had waited till Job had spoken, because they were elder than he.

5 When Elihu saw that there was no answer in the mouth of these three men, then his wrath was kindled.

6 And Elihu the son of Barachel the Buzite answered and said, I am young, and ye are very old; wherefore I was afraid, and durst not shew you mine opinion.

7 I said, Days should speak, and multitude of years should teach wisdom.

8 But there is a spirit in man: and the inspiration of the Almighty giveth them understanding.

9 Great men are not always wise: neither do the aged understand judgment.

10 Therefore I said, Hearken to me; I also will shew mine opinion.

11 Behold, I waited for your words; I gave ear to your reasons, whilst ye searched out what to say.

12 Yea, I attended unto you, and, behold, there was none of you that convinced Job, or that answered his words:

13 Lest ye should say, We have found out wisdom: God thrusteth him down, not man.

14 Now he hath not directed his words against me: neither will I answer him with your speeches.

15 They were amazed, they answered no more: they left off speaking.

16 When I had waited, (for they spake not, but stood still, and answered no more;)

17 I said, I will answer also my part, I also will shew mine opinion.

18 For I am full of matter, the spirit within me constraineth me.

19 Behold, my belly is as wine which hath no vent; it is ready to burst like new bottles.

20 I will speak, that I may be refreshed: I will open my lips and answer.

21 Let me not, I pray you, accept any man's person, neither let me give flattering titles unto man.

22 For I know not to give flattering titles; in so doing my maker would soon take me away.
Job 32 – Elihu Enters
​
   The controversy between Job and his counselors is now at an end. They have failed in making out their case; but before God Himself takes up the argument there is another side of the case to be presented by the fervid life of a younger generation. The name Elihu means, "My God is He." He had preserved a respectful silence while his elders were speaking; but he was so conscious of the uprising of the divine that he could refrain no longer.
   Elihu was greatly indignant, first with Job for not justifying God, Job 32:2; and then with his friends for their inability to cope with him, Job 32:5. But in addition to these criticisms, he has some positive contribution to make to the debate, and must needs make it. Silence is golden, but there is a time to speak. Be sure in inbreathe the Spirit of God as one long imprisoned in a close chamber inhales the breath of the salt sea. Do not speak, as John Woolman says, beyond the divine openings. —Through the Bible Day by Day
Elihu shows a deeper spiritual conception than any of Job's three friends, because he has a higher conception of God. Externalists and moralizers, while they see God in His power through His works, know nothing of His grace toward man in Christ Jesus, but look upon Him as being very exacting in all His relations. He who has seen God in the cross of Calvary will have the highest conception of God.
Find the missing words then click and drag the letters in the grid below. Click "Start"
8 ______ there is a ____________ in man: and the ______________________ of the ________________ giveth them __________________________.
17 I said, I will answer also my part, I also will shew mine ______________.
21 Let me not, I pray you, ____________ any man's ____________, neither let me give flattering ____________ unto ______.
Job 32:8—There is a spirit in man: and the inspiration of the Almighty giveth them understanding.

   Elihu had waited the three elder men said all that was in their hearts. He now excuses his youth and demands audience, because so conscious that the breath of inspiration had entered his soul. Wisdom is not with age; but wherever the heart is freely open to God, He will make it wise. We have received not the spirit which is of the world, but the Spirit which is of God, that we may know.
   George Fox tells us that though he read the Scriptures which spoke of Christ and of God, yet he knew Him not till He who had the key did open. "Then the Lord gently led me along and let me see His love, which was endless and eternal, surpassing all the knowledge that men have in the natural state, or can get by history or books. I had not fellowship with any people, priests or professors, but with Christ, who hath the key, and opened the door of life and light unto me. His one message was the necessity of the Inner Light, the inward witness of the Spirit, His secret revelations of truth to the soul."
   This distinction needs to be deeply pondered. We have been trying to know God by the intellect, by reading the Bible intellectually, by endeavoring to apprehend human systems. There is, however, a deeper and truer method. "There is a spirit in man!" Open your spirit to the Divine Spirit as you open a window to the sunny air. Instantly God enters and fills. The Spirit witnesses with our spirit. The inbreathed life of God gives us light. We know by intuition, by fellowship with God, by direct vision, what the wise of this world could never discover. —Our Daily Homily