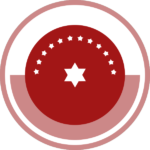 The believer should realize that he is ever in God's presence.
However no heart can feel at home in His presence until emptied of self and broken.
1 And Isaac called Jacob, and blessed him, and charged him, and said unto him, Thou shalt not take a wife of the daughters of Canaan.

2 Arise, go to Padan-aram, to the house of Bethuel thy mother's father; and take thee a wife from thence of the daughters of Laban thy mother's brother.

3 And God Almighty bless thee, and make thee fruitful, and multiply thee, that thou mayest be a multitude of people;

4 And give thee the blessing of Abraham, to thee, and to thy seed with thee; that thou mayest inherit the land wherein thou art a stranger, which God gave unto Abraham.

5 And Isaac sent away Jacob: and he went to Padan-aram unto Laban, son of Bethuel the Syrian, the brother of Rebekah, Jacob's and Esau's mother.

6 ¶ When Esau saw that Isaac had blessed Jacob, and sent him away to Padan-aram, to take him a wife from thence; and that as he blessed him he gave him a charge, saying, Thou shalt not take a wife of the daughters of Canaan;

7 And that Jacob obeyed his father and his mother, and was gone to Padan-aram;

8 And Esau seeing that the daughters of Canaan pleased not Isaac his father;

9 Then went Esau unto Ishmael, and took unto the wives which he had Mahalath the daughter of Ishmael Abraham's son, the sister of Nebajoth, to be his wife.

10 ¶ And Jacob went out from Beer-sheba, and went toward Haran.

11 And he lighted upon a certain place, and tarried there all night, because the sun was set; and he took of the stones of that place, and put them for his pillows, and lay down in that place to sleep.

12 And he dreamed, and behold a ladder set up on the earth, and the top of it reached to heaven: and behold the angels of God ascending and descending on it.

13 And, behold, the LORD stood above it, and said, I am the LORD God of Abraham thy father, and the God of Isaac: the land whereon thou liest, to thee will I give it, and to thy seed;

14 And thy seed shall be as the dust of the earth, and thou shalt spread abroad to the west, and to the east, and to the north, and to the south: and in thee and in thy seed shall all the families of the earth be blessed.

15 And, behold, I am with thee, and will keep thee in all places whither thou goest, and will bring thee again into this land; for I will not leave thee, until I have done that which I have spoken to thee of.

16 ¶ And Jacob awaked out of his sleep, and he said, Surely the LORD is in this place; and I knew it not.

17 And he was afraid, and said, How dreadful is this place! this is none other but the house of God, and this is the gate of heaven.

18 And Jacob rose up early in the morning, and took the stone that he had put for his pillows, and set it up for a pillar, and poured oil upon the top of it.

19 And he called the name of that place Beth-el: but the name of that city was called Luz at the first.

20 And Jacob vowed a vow, saying, If God will be with me, and will keep me in this way that I go, and will give me bread to eat, and raiment to put on,

21 So that I come again to my father's house in peace; then shall the LORD be my God:

22 And this stone, which I have set for a pillar, shall be God's house: and of all that thou shalt give me I will surely give the tenth unto thee.
Genesis 28:1-9 – Jacob Sent Away from Home

The benediction already pronounced on Jacob was repeated with greater amplitude and tenderness as he left his father's tent. Sad as he was in the inevitable wrench, the star of hope shone in the sky, beckoning him onward. It was necessary that he should be taken from under his mother's influence into that greater world, where, through pain and disappointment, he should become a prince with God. Often our nest is broken up that we may learn to fly. —Through the Bible Day by Day
Genesis 28:10-22 – Jacob's Vision at Bethel

This is the Ladder chapter, in which a wayward, weak man is seen holding fellowship with the Eternal God, who loves us, notwithstanding our unworthiness, and desire to lead us into a life of power and blessedness. It is all wonderful! Notice the four Beholds! Genesis 28:12-15. Sunset. Overtaken on a moor by the swift fall of the Oriental night, Jacob had no alternative than to sleep in the open. But he slept to see! Night. There is an open way between heaven and earth for each of us. The movement of the tide and circulation of the blood are not more regular than the inter-communication between heaven and earth. Jacob may have thought that God was local: now he found Him to be omnipresent. Every lonely spot was His house, filled with angels. Morning. Worship, consecration, the vows of God. Put down thy foot on God's promises. He will do more than He has said. Thou shalt come to thy Father's house in peace. —Through the Bible Day by Day
Genesis 28:12 – Behold a Ladder set up on the Earth, and the top of it reached to Heaven.

   All men feel that earth and heaven touch at the horizons of the distant past and future; but we ought to feel that the present moment of time and this bit of the world's surface are linked with heaven. This is what the ladder meant for Jacob. The moorland waste, where he lay, and Laban's home, whither he journeyed, were as near God as his father's tent. Earth is linked with heaven:–
   By God's daily providence.—His loving eye is ever upon us, his ears always open to our cry, and his angels go to and fro on our world performing ceaseless ministries.
   By our Savior's mediation.—As He intimated to Nathanael, his own nature as uniting God with man, and especially his Ascension glory as the man Christ Jesus, is the one great connecting link. "Hereafter ye shall see heaven open, and the angels of God ascending and descending upon the Son of man" (John 1:51).
   By daily fellowship and holy thought.—We should practice the sense of God's presence, often stopping ourselves amid our ordinary avocations and interests to say, aloud when possible, "God is near, God is here." In all likelihood we are daily living amid the glories of the eternal world; but our eyes are blinded. Oh that by humility and purity we may become more sensitive, and awake to the things that are unseen and eternal! Lord, open our eyes, that we may see! (II Kings 6:17).
   By holy yearning.—When Jesus ascended, He unrolled a path behind Him, along which we shall one day travel to meet Him. Hope treads that glorious Ascension ladder; and as she does so, again we see the heaven opened, and our destiny unfolded at Christ's right hand. —Our Daily Homily
"With thee," companionship; "Keep thee," guardianship; "Bring thee," guidance.