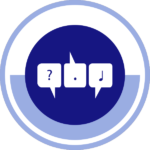 The lust of the flesh, the lust of the eyes and the pride of life are the entangling snare of men, which, if yielded to, bring woes upon them.
Those who will not be taught the knowledge of God's glory by the judgments of His mouth will be made to bear the judgments of His hand.
1 I will stand upon my watch, and set me upon the tower, and will watch to see what he will say unto me, and what I shall answer when I am reproved.

2 And the LORD answered me, and said, Write the vision, and make it plain upon tables, that he may run that readeth it.

3 For the vision is yet for an appointed time, but at the end it shall speak, and not lie: though it tarry, wait for it; because it will surely come, it will not tarry.

4 Behold, his soul which is lifted up is not upright in him: but the just shall live by his faith.

5 ¶ Yea also, because he transgresseth by wine, he is a proud man, neither keepeth at home, who enlargeth his desire as hell, and is as death, and cannot be satisfied, but gathereth unto him all nations, and heapeth unto him all people:

6 Shall not all these take up a parable against him, and a taunting proverb against him, and say, Woe to him that increaseth that which is not his! how long? and to him that ladeth himself with thick clay!

7 Shall they not rise up suddenly that shall bite thee, and awake that shall vex thee, and thou shalt be for booties unto them?

8 Because thou hast spoiled many nations, all the remnant of the people shall spoil thee; because of men's blood, and for the violence of the land, of the city, and of all that dwell therein.

9 ¶ Woe to him that coveteth an evil covetousness to his house, that he may set his nest on high, that he may be delivered from the power of evil!

10 Thou hast consulted shame to thy house by cutting off many people, and hast sinned against thy soul.

11 For the stone shall cry out of the wall, and the beam out of the timber shall answer it.

12 ¶ Woe to him that buildeth a town with blood, and stablisheth a city by iniquity!

13 Behold, is it not of the LORD of hosts that the people shall labour in the very fire, and the people shall weary themselves for very vanity?

14 For the earth shall be filled with the knowledge of the glory of the LORD, as the waters cover the sea.

15 ¶ Woe unto him that giveth his neighbour drink, that puttest thy bottle to him, and makest him drunken also, that thou mayest look on their nakedness!

16 Thou art filled with shame for glory: drink thou also, and let thy foreskin be uncovered: the cup of the LORD'S right hand shall be turned unto thee, and shameful spewing shall be on thy glory.

17 For the violence of Lebanon shall cover thee, and the spoil of beasts, which made them afraid, because of men's blood, and for the violence of the land, of the city, and of all that dwell therein.

18 ¶ What profiteth the graven image that the maker thereof hath graven it; the molten image, and a teacher of lies, that the maker of his work trusteth therein, to make dumb idols?

19 Woe unto him that saith to the wood, Awake; to the dumb stone, Arise, it shall teach! Behold, it is laid over with gold and silver, and there is no breath at all in the midst of it.

20 But the LORD is in his holy temple: let all the earth keep silence before him.
Habakkuk 2 – "The Just Shall Live by His Faith"
​
   Having prayed, the prophet expected an answer and looked out for it. When it came, there would be no mistaking it. But until we see eye to eye, we must live by simple faith in God. Note that wonderful clause in Habakkuk 2:4, which is referred to so often afterward. See Romans 1:17; Galatians 2:16; 3:11. Life in this age, as in that, may be obtained and maintained by faith in the ever-living God. Through long waiting-times the only source of continued life is the faith which draws all from God. From Habakkuk 2:5 onwards, the prophet enumerates Babylon's sins: her pride, love of strong drink, rapacity, and violence. It could not be God's will that the mighty city should flourish on the anguish of the world. 
   From scenes of anarchy and riot which foretell Chaldea's doom, we pass into Jehovah's temple, where peaceful silence reigns! Let us live in that secret place! "The secret of the LORD is with them that fear Him" (Psalm 25:14)! —Through the Bible Day by Day
Habakkuk 2:1—I will watch to see what He will say unto me.

​   The prophet had made his complaint in the preceding chapter; and now he climbs the watch-tower, much as the watchman did who waited for tidings of the battle between Joab and Absalom. He looks forth for God's answer. This, to say the least, is respectful in our dealings with the Almighty. Too often we ask questions, and do not wait for replies; shoot prayer-arrows into the air, without stopping to see where they alight, or what quarry they strike. We are in too great a hurry, to take time and trouble for climbing the watch-tower, and awaiting the Divine reply.
   God still speaks to the waiting soul. Sometimes, there is a direct answer to its perplexity; at others, there is the assurance that the vision is yet for the appointed time, but that it is hastening towards the end. O long-waiting soul, dost thou hear those words? Thou hast been standing long upon the watch-tower. Hope has almost died; but the vision is panting in its haste to be fulfilled. If it tarry, wait for it; because it is already on the way. Every throb of the pendulum brings it nearer. The express train is hurrying towards thee, with its precious freight.
   How often God's answers come, and find us gone! We have waited for awhile, and, thinking there was no answer, we have gone our way; but as we have turned the first corner the post has come in. God's ships touch at our wharves; but there is no one to unload them. His letters lie at the office; but no one calls for them. It is not enough to direct your prayer unto God; look up, and look out, until the blessing alights on your head. When we ask what is according to his will, we receive while we pray. —Our Daily Homily
Habakkuk 2:4 – Faith is the grand principle of the divine life from first to last. By faith we are justified, and by faith we live; by faith we stand, and by faith we walk. From the starting-post to the goal of the Christian course it is all by faith. (C.H. McIntosh)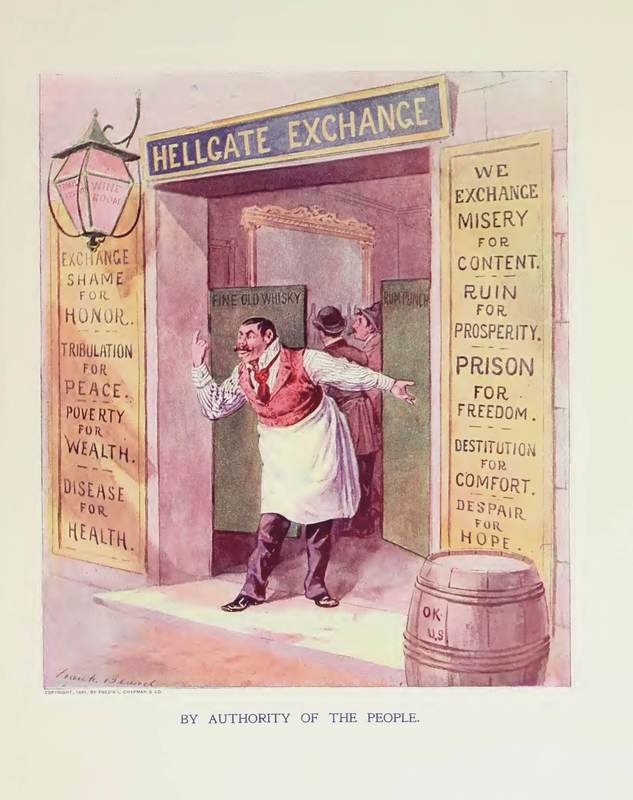 By Authority of the People
When that famous submarine reef known as Hell Gate was blown out of the waters of Long Island Sound, the world echoed with rejoicing to learn that what had been a menace and a barrier to vessels and to commerce was blasted into fragments never to return. There is a greater Hell Gate which with its infinite submarine and subterranean tunnels honeycombs our social structure. The saloon is the dreadful barrier to commerce and prosperity, as well as a menace to health and peace. In spite of the fact that its awful traffic bears the approving stamp of our government, the time will come when this great thing, whose foundations are laid in hell, will be blown skyward.
Habakkuk 2:15