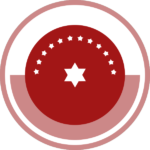 Whatever our lot in God's providence,
we may ever be a blessing to companions in tribulation by showing a concern in their troubles and doing our best,
by God's help, to lift their burdens.
1 And it came to pass after these things, that the butler of the king of Egypt and his baker had offended their lord the king of Egypt.

2 And Pharaoh was wroth against two of his officers, against the chief of the butlers, and against the chief of the bakers.

3 And he put them in ward in the house of the captain of the guard, into the prison, the place where Joseph was bound.

4 And the captain of the guard charged Joseph with them, and he served them: and they continued a season in ward.

5 ¶ And they dreamed a dream both of them, each man his dream in one night, each man according to the interpretation of his dream, the butler and the baker of the king of Egypt, which were bound in the prison.

6 And Joseph came in unto them in the morning, and looked upon them, and, behold, they were sad.

7 And he asked Pharaoh's officers that were with him in the ward of his lord's house, saying, Wherefore look ye so sadly to day?

8 And they said unto him, We have dreamed a dream, and there is no interpreter of it. And Joseph said unto them, Do not interpretations belong to God? tell me them, I pray you.

9 And the chief butler told his dream to Joseph, and said to him, In my dream, behold, a vine was before me;

10 And in the vine were three branches: and it was as though it budded, and her blossoms shot forth; and the clusters thereof brought forth ripe grapes:

11 And Pharaoh's cup was in my hand: and I took the grapes, and pressed them into Pharaoh's cup, and I gave the cup into Pharaoh's hand.

12 And Joseph said unto him, This is the interpretation of it: The three branches are three days:

13 Yet within three days shall Pharaoh lift up thine head, and restore thee unto thy place: and thou shalt deliver Pharaoh's cup into his hand, after the former manner when thou wast his butler.

14 But think on me when it shall be well with thee, and shew kindness, I pray thee, unto me, and make mention of me unto Pharaoh, and bring me out of this house:

15 For indeed I was stolen away out of the land of the Hebrews: and here also have I done nothing that they should put me into the dungeon.

16 When the chief baker saw that the interpretation was good, he said unto Joseph, I also was in my dream, and, behold, I had three white baskets on my head:

17 And in the uppermost basket there was of all manner of bakemeats for Pharaoh; and the birds did eat them out of the basket upon my head.

18 And Joseph answered and said, This is the interpretation thereof: The three baskets are three days:

19 Yet within three days shall Pharaoh lift up thy head from off thee, and shall hang thee on a tree; and the birds shall eat thy flesh from off thee.

20 ¶ And it came to pass the third day, which was Pharaoh's birthday, that he made a feast unto all his servants: and he lifted up the head of the chief butler and of the chief baker among his servants.

21 And he restored the chief butler unto his butlership again; and he gave the cup into Pharaoh's hand:

22 But he hanged the chief baker: as Joseph had interpreted to them.

23 Yet did not the chief butler remember Joseph, but forgat him.
Genesis 39:19 – 40:8 – Joseph Fares Well in Prison

These two men remind us of the two thieves crucified beside our Lord; to the one He was a savor of life, to the other of death. Jeremy Taylor says that he must be in love with peevishness who chooses to sit down on his little handful of thorns, when there are so many causes that call for him. Wherever in the world we are, there is a fellowship of sad and lonely hearts for us to cultivate. Like Joseph, let us set about helping others, and so find solace and help for ourselves. We must move in and out among our fellows with "a glorious morning face." Keep your sorrows for your Lord and yourself, but learn from your own experiences how to comfort those who are in any sorrow by the comfort with which you yourself have been comforted of God. How quick Joseph was to detect the added anxiety on the two faces! It was because he had known similar alternations of experience. See II Corinthians 1:4. —Through the Bible Day by Day
Genesis 40:7 – Wherefore look ye so sadly to day?

   We may learn from Joseph the true method of bearing grief. Joseph might have become moody and sullen, absorbed in his own misfortunes, and pessimistic about the course of human life. How far removed from all this was his behavior!
   He filled his time with ministry.—The captain of the guard charged him with two state-prisoners, and he ministered unto them. A new interest came into his life, and he almost forgot the heavy pressure of his own troubles amid the interest of listening to the tales of those who were more unfortunate than himself. Do not nurse your grief in lonely brooding arise and minister to some one; do something in the world; exert yourself to alleviate the sufferings of those close by your side, who have not so clear a conscience or so bright a trust in God.
   He was quick to sympathize and comfort.—Quick to notice traces of sorrow, because he had sorrowed; able to sympathize, because he had wept; adept at comforting, because he had been comforted of God. We gain comfort when we attempt to comfort. Out of such intercourse we get what Joseph got—the key which will unlock the heavy doors by which we have been shut in. Light a fire in another's heart, and your own heart will be warmed.
   He kept his faith in God.—Depression, captivity, loneliness, separation from those he loved, could not quench his faith in God. Still God was near and precious to him. The stifling darkness and oppression of the prison were irksome to the free child of the camp; but God was as near as in Jacob's tent. There is no evil to them that love God; and the believer loses sight of second causes in the contemplation of the unfolding of the mystery of his Fathers will. —Our Daily Homily
Genesis 40:9-23 – Joseph Interprets Two Dreams

Joseph as an interpreter was among a thousand. Because his pure heart was open to God, he could unriddle the mysteries of human life. Very often those who walk with God can solve and explain the dark riddles of human life for the less enlightened. Joseph was keenly alive to God's presence. It filled the prison with glory. He knew that thence must come all their hope and expectation; and God was "in the shadow, keeping watch above His own." He was contriving and superintending the chain of events which were to set His young servant on the throne. Man had despised and rejected him, but God had already prepared for him a position of honor and usefulness, to which his ministry to these men was as rungs in the upward ladder. Do not neglect small acts of ministry. Faithfulness in the very little leads to the throne-life. The butler's forgetfulness reminds us of our shameful forgetfulness of the Redeemer, who has brought us up out of the pit, and redeemed us with precious blood. Yet He said (Luke 22:19): "This do in remembrance of me." —Through the Bible Day by Day