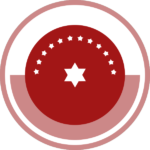 There is no perfect communion with God until all idols are put away and we come into His presence as He directs.
1 And God said unto Jacob, Arise, go up to Beth-el, and dwell there: and make there an altar unto God, that appeared unto thee when thou fleddest from the face of Esau thy brother.

2 Then Jacob said unto his household, and to all that were with him, Put away the strange gods that are among you, and be clean, and change your garments:

3 And let us arise, and go up to Beth-el; and I will make there an altar unto God, who answered me in the day of my distress, and was with me in the way which I went.

4 And they gave unto Jacob all the strange gods which were in their hand, and all their earrings which were in their ears; and Jacob hid them under the oak which was by Shechem.

5 And they journeyed: and the terror of God was upon the cities that were round about them, and they did not pursue after the sons of Jacob.

6 ¶ So Jacob came to Luz, which is in the land of Canaan, that is, Beth-el, he and all the people that were with him.

7 And he built there an altar, and called the place El-beth-el: because there God appeared unto him, when he fled from the face of his brother.

8 But Deborah Rebekah's nurse died, and she was buried beneath Beth-el under an oak: and the name of it was called Allon-bachuth.

9 ¶ And God appeared unto Jacob again, when he came out of Padan-aram, and blessed him.

10 And God said unto him, Thy name is Jacob: thy name shall not be called any more Jacob, but Israel shall be thy name: and he called his name Israel.

11 And God said unto him, I am God Almighty: be fruitful and multiply; a nation and a company of nations shall be of thee, and kings shall come out of thy loins;

12 And the land which I gave Abraham and Isaac, to thee I will give it, and to thy seed after thee will I give the land.

13 And God went up from him in the place where he talked with him.

14 And Jacob set up a pillar in the place where he talked with him, even a pillar of stone: and he poured a drink offering thereon, and he poured oil thereon.

15 And Jacob called the name of the place where God spake with him, Beth-el.

16 ¶ And they journeyed from Beth-el; and there was but a little way to come to Ephrath: and Rachel travailed, and she had hard labour.

17 And it came to pass, when she was in hard labour, that the midwife said unto her, Fear not; thou shalt have this son also.

18 And it came to pass, as her soul was in departing, (for she died) that she called his name Ben-oni: but his father called him Benjamin.

19 And Rachel died, and was buried in the way to Ephrath, which is Beth-lehem.

20 And Jacob set a pillar upon her grave: that is the pillar of Rachel's grave unto this day.

21 ¶ And Israel journeyed, and spread his tent beyond the tower of Edar.

22 And it came to pass, when Israel dwelt in that land, that Reuben went and lay with Bilhah his father's concubine: and Israel heard it. Now the sons of Jacob were twelve:

23 The sons of Leah; Reuben, Jacob's firstborn, and Simeon, and Levi, and Judah, and Issachar, and Zebulun:

24 The sons of Rachel; Joseph, and Benjamin:

25 And the sons of Bilhah, Rachel's handmaid; Dan, and Naphtali:

26 And the sons of Zilpah, Leah's handmaid; Gad, and Asher: these are the sons of Jacob, which were born to him in Padan-aram.

27 ¶ And Jacob came unto Isaac his father unto Mamre, unto the city of Arbah, which is Hebron, where Abraham and Isaac sojourned.

28 And the days of Isaac were an hundred and fourscore years.

29 And Isaac gave up the ghost, and died, and was gathered unto his people, being old and full of days: and his sons Esau and Jacob buried him.
Genesis 35:1-15 – Jacob Blessed at Bethel

Thirty years before Jacob was at Bethel. Life was young then. He had only his staff. The future was unshaped and unknown. It was on the occasion of his first night from home; and he made many vows. How much had happened since then! Marriage, prosperity, children! But he had drifted down the stream, and had traveled into the far country from God. It was well that he should get back to Bethel, and consider the whole story of his life, as you may trace a river from source to mouth from an overlooking hill. The divine summons is always bidding us be clean and change our garments, and be rid of idols. There God gave him the great new name of Israel; and took to himself the reassuring name of El-Shaddai. It was as though, as the Almighty, he pledged himself to realize the highest and best. Let us take heart! God will make us fruitful, will give us the land, and will ward off the results of our misdeeds, Genesis 35:5. —Through the Bible Day by Day
Genesis 35:1 – Arise, go up to Bethel, and dwell there.

   God had set his hand to make Jacob a saint. He had given him a glimpse of his ideal at the Jabbok ford, but his nature was not then capable of taking in the Divine conception; and, as we have seen, both in his subterfuge to Esau and his settling outside Shechem, he had fallen back into the schemer and money-maker. In this chapter God uses several methods of awakening and renewal.
   The Divine summons.—"Arise, go up to Bethel." He had been in the lowlands too long: too long had he "lien among the pots" (Psalm 68:13). The voice of God spoke words of resurrection life into his grave, as afterwards into that of Lazarus.
   The power of old association.—What memories clustered around that name and place of Bethel! It recalled his distress and fear; the angel-ladder, and the comforting assurance which had inspired him with new hope. Directly he heard it, he seemed to have felt the incongruity of the life that was being lived in his camp, and he said to his people (vs. 2-3), "Put away the strange gods… Let us arise, and go up to Bethel; and I will make there an altar unto God."
   A fresh revelation.—God appeared to him again. For long there had been no vision of God; but now that the idols were put away, his eyes were opened to see Him who had been beside him amid all his backslidings.
   Death.—Deborah, the beloved Rachel, the old father—one after another were taken from him; and there came the far-away look into his eyes which showed that he had imbibed the pilgrim-spirit and had become Israel the Prince. So God stripped him that he might be better able to run the race set before him. —Our Daily Homily
Genesis 35:16 – 36:8 – Jacob's Sons; Esau's Sons; Isaac's Death

From Bethel to Bethlehem is not far. The one, the House of God; the other, the House of Bread. We need them both, if we are to bear up under the repeated shocks of life, such as the death of the old nurse Deborah, the death of our beloved Rachels, the sins of our children, and the breakup of the old home, as when our father is borne to his grave. Well was it for Jacob that he had got right with God before these repeated waves broke upon him. Isaac had not lived a great life, but his full years gave him a claim on the veneration of his sons, who forgot their jealousies and feuds as they stood together at his bier. But how greatly men misjudge death. It is not the end, but the beginning. We find hereafter Isaac associated with Abraham and Jacob, as welcoming the saints homeward. Death greatens good men! – Through the Bible Day by Day
Does the Bible Provide Unnecessary, Impossible Details?
1910 postcard showing Rachel's tomb
Genesis 35:17

Sometimes the Bible seems to offer unnecessary or even impossible details as it recounts a historical event. Take, for example, the Genesis account of Rachel's death while giving birth to Benjamin.

This account offers a very curious detail. When Rachel's labor is at its peak – with the baby not yet fully born – Rachel's midwife makes a seemingly impossible statement. She announces to Rachel that Rachel should take comfort in the fact that she is having another boy. In a normal birth, the head emerges first, so it's impossible to tell whether the child is a boy or a girl until it is fully born. This detail might be enough for some to dismiss the account as nothing more than a fanciful legend. But a London physician has suggested that this account describes a breech birth. He suggested that Benjamin was born feet first, thus allowing the midwife to identify Benjamin as a boy as the largest part of his body was still emerging from the birth canal. This also explains why he was identified as a boy during the peak of labor. The physician further explains that in Rachel's day breech births commonly resulted in the death of the mother.

Knowledge is lost when we question the accuracy of the Bible's account of history. Details in the Bible that seem unnecessary have often proven to be correct. Details in the Bible that seem impossible are only so because they are beyond our understanding.

Notes: Bible Review, 2/98, p. 18, "Did Rachel Have a Breech Birth?"
Creation Moments, Inc., P.O. Box 839, Foley, MN 56329 www.creationmoments.com